Complete Orthodontics – Randolph, MA
Achieve A Straighter, Healthier & Happier Smile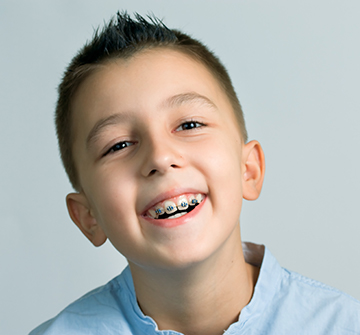 When you complete orthodontic treatment, you're not just making your teeth straighter. The fact is you're also able to make brushing and flossing easier, increase your biting strength, and get a healthy boost of self-confidence! Our dedicated orthodontist is very excited to introduce patients of all ages to many valuable benefits of orthodontic treatment. From the traditional braces we all know to the more complex and sophisticated options like Invisalign® Clear Aligners, accelerated treatment and others, we offer many comprehensive services. Feel free to contact Simply Pediatric Dentistry & Orthodontics today to schedule your next consultation to discuss our options for complete orthodontics in Randolph, MA!
Why Choose Simply Pediatric Dentistry & Orthodontics for Complete Orthodontics?
All Patients Receive True Lifetime Guarantee and Lifetime Retainers
Glady Accepts Children and Adults
Accepts MassHealth and All Other Dental Insurance
Phase 1 Pediatric Orthodontics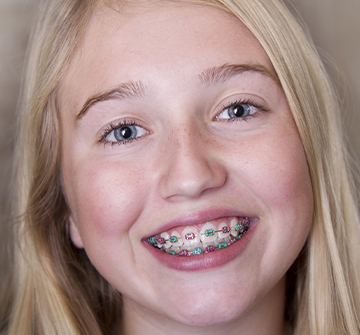 Our orthodontist recommends children to come in for their first consultation once they reach the age of 7. Doing this allows us to catch development concerns early and provide Phase 1 treatment. Phase 1 treatment is provided before traditional braces and typically involves the use of removable oral appliances or at-home intervention for poor habits like thumb-sucking. Overall, Phase 1 treatment can give your child a head-start on a healthy smile moving forward.
Learn More About Phase 1 Orthodontics
Traditional Orthodontics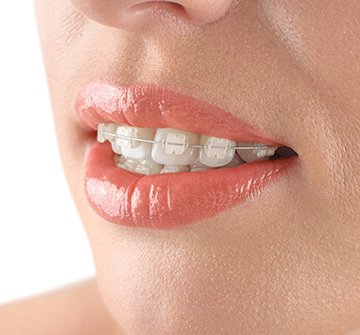 One of the most reliable and highly-effective treatments out there, braces have been around for many years and an ideal option for parents and children alike. Through this system, a series of silver brackets are placed on specific teeth and an orthodontic wire is threaded through the brackets. Then, a series of elastic bands are placed over the brackets to help keep the arch wire in place. Over time, the wire exerts targeted pressure on teeth, shifting them into a straighter position. Even severe orthodontic issues can be resolved in about two to three years.
Learn More About Traditional Orthodontics
Clear & Ceramic Braces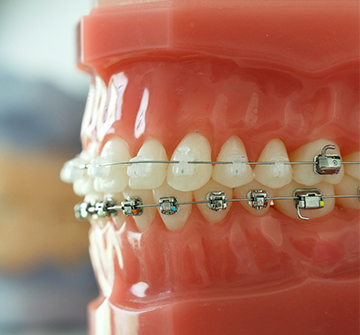 While they share the same construction as traditional metal braces, clear/ceramic braces utilize transparent and tooth-colored materials. This works to improve overall aesthetics and help you maintain a more natural appearance as you complete treatment. If you are an older child or an adult, we understand why your appearance is a concern when it comes to orthodontics. Keep in mind that because of their fragility, they will require extra care.
Damon Braces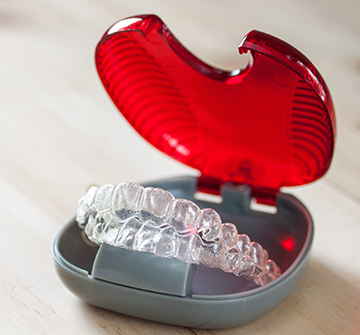 Damon braces are also fitted to teeth like traditional braces,. However, this system relies on a sliding mechanism, rather than brackets, to tighten teeth and effectively shift them. Wires attached to the brackets will move naturally with teeth as they shift, which means you can expect your treatment to be more comfortable overall. It also means that your treatment speed will be quicker and your braces will be far more subtle. Furthermore, less friction and pressure is present.
Invisalign Clear Aligners
If you wish you could commit to straighter teeth, but simply cannot receive traditional braces because of the cosmetic sacrifice involved, you'll love Invisalign. We understand the association that traditional braces have to children and teens, which is why you shouldn't have to wear them to your office job! With sophisticated clear aligners from Invisalign, you only need to wear transparent and customized trays to shift your teeth. You can barely notice them when worn and they're removable. This means you can practice your daily brushing and flossing as well as enjoy the foods you love without having to change any of your habits.
Invisalign Teen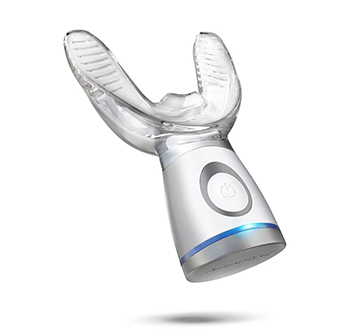 If you have a teenage who is panicked at the idea of wearing a "mouth full of metal" during their high school or college years, clear aligners can still be used to fix their crooked and misaligned teeth. We want every parent who visits Simply Pediatric Dentistry & Orthodontics to know that Invisalign Teen is available at our orthodontic office!
While Invisalign Teen is very similar to traditional Invisalign treatment, there are a few distinct differences. Every clear aligner they wear comes with blue-dot technology, which fades away as its worn. If your son or daughter has not worn them long enough, the blue dot will slowly reappear. This makes is much easier for us to know if they are complying with treatment and acts as a friendly reminder for when it's time to switch to their next pair. If an aligner breaks, limited back-up pairs ore also available.
Retainers & Oral Appliances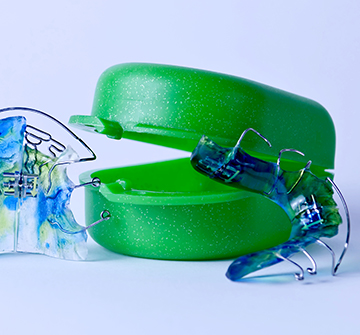 While typically recommend braces for those with orthodontic issues, our specialists offer many different kinds of appliances to help patients' smile reach their maximum potential. In the event that your child loses their baby tooth too soon, for example, a space maintainer is a great way to provide room for permanent teeth to eventually erupt. If your child needs a wide dental arch, which gives permanent teeth more room to erupt and function correctly, we may recommend a palatal expander for the roof of the mouth.
You may also hear us talk about retainers quite a bit at our orthodontic office. It's possible that your teeth shift backwards to their crooked positions after treatment, and retainers work to prevent that from happening. As long as you wear it as directed by our team, you can maintain the improvements you worked so hard to achieve. Simply Pediatric Dentistry & Orthodontics is even able to provide lifetime retainers as part of our lifetime guarantee at no extra charge!