Emergency Pediatric Dentist — Randolph, MA
Quick, Compassionate Care for Hurting Smiles
Does your child have a toothache, damaged tooth or some other type of debilitating oral issue? Are you unsure about whether you should take them to their dentist or directly to an emergency room? In these instances, you shouldn't hesitate to call us here at Simply Pediatric Dentistry & Orthodontics in Randolph! We offer quick, compassionate care for hurting smiles when your family needs it most. Call us as soon as you can so we can get your child back to enjoying life with a healthy and pain-free grin!
Why Choose Simply Pediatric Dentistry & Orthodontics for Children's Emergency Dental Care?
Same-Day Emergency Appointments Available
Sedation Dentistry Options for Nervous Patients
Insurance Accepted & Financing Available
What to Do in a Pediatric Dental Emergency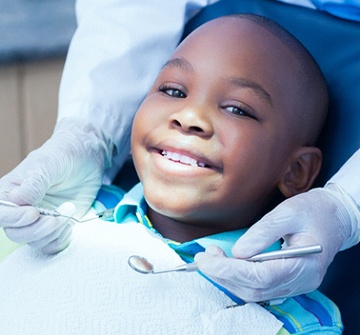 It's worth mentioning that if your child is suffering from any type of dental emergency, as their parent and role model, the best thing you can do is keep calm—a cool composure will encourage your child to also remain collected! You should also quickly follow these three simple steps:
Contact Us Quickly – You should quickly give us a call and explain the situation to our team over the phone. In most cases, we'll be able to provide step-by-step instructions for addressing minor symptoms, as well as how to handle the situation prior to arriving for your child's same-day appointment.
Attend Your Child's Appointment – Once your child is seated in the dentist's chair, we'll take things from here. An emergency examination is performed to determine the source of the issue. Sometimes X-rays are a necessary part of this step to ensure close attention to detail. Once we've reviewed our findings with you, we can begin covering the estimated cost and length of treatment.
Get Your Child the Care They Need – Our team can quickly begin working to relieve any discomfort your child might be feeling, and if they suffer from dental-related anxiety, we're proud to offer sedation options like nitrous oxide to make things easier. Our end goal is simple: ensure you and your child leave with happy, problem-free smiles on your faces!
The Most Common Pediatric Dental Emergencies
No two pediatric dental emergencies are the same; whether your little one has a toothache or a severely damaged tooth, calling us first instead of going straight to the ER will almost always save you time, money, and distress! When you call, we'll give you personalized first-aid advice to manage your child's situation until you reach our office. Below are some examples of common pediatric dental emergencies along with how we're able to provide initial assistance:
Understanding the Cost of Pediatric Dental Emergencies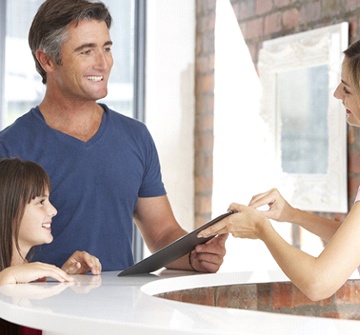 The cost of repairing your child's smile will ultimately depend on their unique situation. Sometimes it may be as simple as having a filling placed, while other times your little one may need a more complex treatment like a root canal or tooth extraction. An emergency examination upon your child's arrival will allow us to provide you with a cost estimate, but in any case, our primary focus will be on getting your child out of pain and repairing any damage to their smile. For concerns about large out-of-pocket expenses, financing options are always available. We're also happy to work with you to ensure that you're taking full advantage of your dental insurance coverage.
How to Prevent Pediatric Dental Emergencies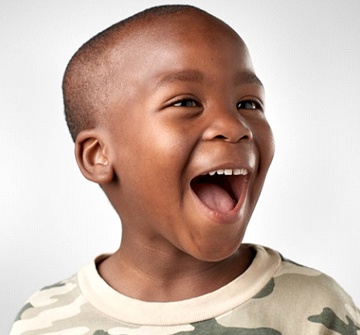 You can always count on us to assist your child with any type of dental emergency—that's what our awesome team is trained to do! That said, it's still wise to try to prevent these situations from unfolding in the first place. A little knowledge and taking some simple precautions can go a long way here, so consider the following tips:
Ensure that your child is brushing and flossing daily; if they struggle to do things correctly, show them how! A clean mouth is far less likely to experience a dental emergency.
Encourage your child to consume a healthy diet while avoiding excessively sugary items. It's also important to motivate them to drink plenty of water in favor of sugary or acidic sodas and juices.
If your little one participates in sports, be sure they wear a protective mouthguard!
Bring your child in for routine preventive care; these visits let us inspect their mouth for any hidden problems lying in wait.
Emergency Kid's Dentistry FAQs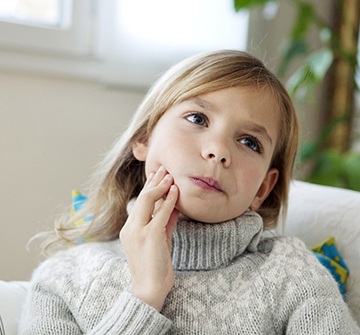 Dental injuries can cause a lot of anxiety and stress. Fortunately, reading through the above information can help you prepare, so you can leap into action if your child has a toothache, loses a filling, etc. If you'd like to continue doing your research, keep reading for the answers to a few of the most frequently asked questions we get from parents. Of course, if you'd like to speak directly with our team, don't hesitate to get in touch!
When Should I Bring My Child to the ER vs. Their Dentist's Office?
When your child is in pain, your first reaction may be to bring them to the closest ER for treatment. However, it is important to remember that hospitals rarely have dental professionals on staff, meaning the most they can do is manage their discomfort until their dentist treats the root of the problem. Therefore, you should only bring your child to the ER for a smile-related injury if they are experiencing potentially life-threatening symptoms, like difficulty swallowing or a fractured jaw. In all other cases, your first call should be to our kid's emergency dentist in Randolph.
How Can I Be Prepared for a Dental Emergency?
Hopefully, your little one will go through their whole childhood without ever having a dental emergency. In case they do need urgent treatment, however, it's best to be prepared. In addition to implementing the above prevention best practices, keep the below items in your home and car (that way they're readily available when you need them):
A container large enough to fit a dislodged tooth.
Saline solution.
Dental-specific items (i.e., dental mirror, floss, etc.).
Orajel or kid-safe pain reliever.
Temporary filling material.
My Child Bit Their Tongue – What Should I Do?
If your child accidentally bites down hard on their tongue, do your best not to panic. First, have them lean forward over a sink and gently rinse out their mouth with clean water. Once you can see the cut, you can apply a piece of gauze to the area to stop the bleeding. From there, wrap some ice cubes in a clean cloth and have your child hold it on the area to reduce swelling. If the bleeding persists after 10 minutes, get in touch with their emergency dentist.
What Can I Do to Ease My Child's Discomfort Until Their Appointment?
If your child's appointment isn't for a few more hours, you'll be happy to know there are a few at-home remedies you can use to keep them comfortable in the meantime. First, dissolve some salt in warm water and have your child rinse with the mixture. The combination of these two household ingredients creates a natural disinfectant that will keep your child's mouth free from infection while also reducing inflammation. Next, if your child's discomfort is stemming from abnormal swelling, place a cold compress or towel-wrapped ice pack against their cheek. This will reduce the puffiness and temporarily numb the area. If all else fails, use OTC pain relief medication for kids as directed.