Phase 1 Orthodontics – Randolph, MA
Encouraging Straighter Smiles Early On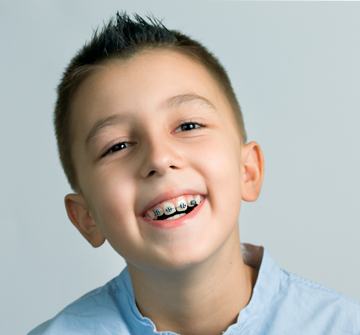 The way your child's baby teeth are aligned can be clear indicators as to how their permanent teeth will appear once they erupt. No matter if they are crooked or misaligned in any way, it is recommended that you bring them in for an orthodontic exam by the time they reach the age of 7. At Simply Pediatric Dentistry & Orthodontics, an orthodontist in Randolph can examine their oral and facial structures, determining if Phase 1 Orthodontics is necessary. This early form of treatment will not only begin to improve their appearance and oral health at an early age, but it will also minimize their chances of needing more complex orthodontics later on. If you have a child who is 7 years old and would like our orthodontist to examine his or her smile, contact our office today.
Why Choose Us for Phase 1 Orthodontics?
Advanced training and experience by our orthodontist
Personalized care based on your child's needs
Skilled team of pediatric dentists
What is Phase 1 Orthodontics?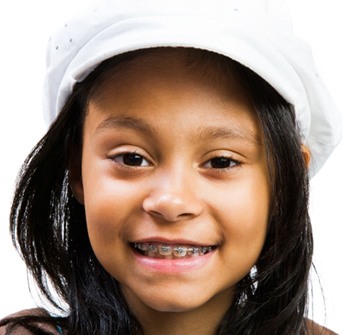 Phase 1 Orthodontics is a form of early orthodontics that allows our team to address common problems young children may face that can lead to more severe issues in the future. Because baby teeth are considered to be the foundation for how adult teeth will erupt, any problems that occur while these temporary teeth are in place can often indicate a need for orthodontics in the future.
If you begin to notice any of the following issues, your child may be a viable candidate for Phase 1 Orthodontics:
Crooked or crowded teeth
Protruding teeth
Gaps between teeth
Difficulties with speech
Thumb-sucking, overuse of a pacifier – These can affect the way their teeth and jaw develop
The jaw is disproportionate to the rest of their head
No matter if your child displays any of these or not, it is best if you have them evaluated by a member of our team by the time they reach the age of 7.
Why is Phase 1 Orthodontics Important?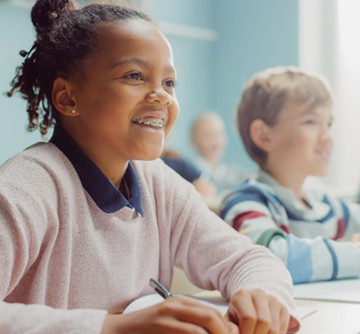 While it may seem unnecessary to pursue orthodontic treatment when your child is so young, you will certainly be glad that you did, especially as they grow older. It is possible to wait until they are a teenager to seek help; however, this often comes with more complex methods of treatment that can leave them wearing braces for many years.
Because our orthodontist is equipped to detect problems in young children, Phase 1 Orthodontics is a safe, effective, and simpler way to fix common issues while their facial bones continue to develop. Dr. Alkhoury is both trained to know how to alleviate a child's bite alignment, making it a much smoother process as your child grows.
What Happens After Phase 1 Orthodontics?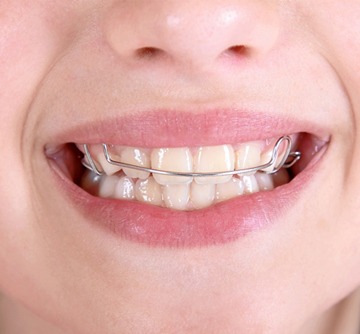 Depending on the severity of your child's case, our orthodontist will reexamine their smile to determine if Phase 2 Orthodontics is necessary. If so, there is no need to worry, as the process is significantly less severe because of the work achieved in using Phase 1.
However, there is a possibility that your child may not need Phase 2 Orthodontics. No matter the result, your child will likely feel more confident, allowing them to fully embrace their healthier, more aesthetically pleasing smile.