Dental Sealants – Randolph, MA
Promote a Cavity-Free Smile
Teeth are designed to last for a lifetime with the right care over the years. The biggest threat to their health is tooth decay. Although it's preventable, at least 20% of children under the age of 11 and 13% of adolescents under the age of 19 have at least 1 untreated cavity. In addition, 92% of adults have had at least one in a permanent tooth. You can give your family's smiles an added level of protection against cavity-causing bacteria with dental sealants in Randolph.
Why Choose Simply Pediatric Dentistry & Orthodontics
Personalized solutions for each patient.
Focus on prevention to keep the teeth and gums healthy.
Affordable care for young smiles.
What are Dental Sealants?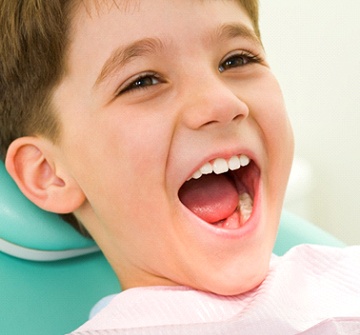 Dental sealants are a preventive procedure to help ward off tooth decay in cavity-prone areas, like the crevasses of the back molars. A clear, plastic coating is applied to the surfaces of the teeth to provide a barrier between the enamel and bacteria. The noninvasive treatment is effective in significantly reducing the likeliness for decay, especially when used for young children.
What are the Benefits of Dental Sealants?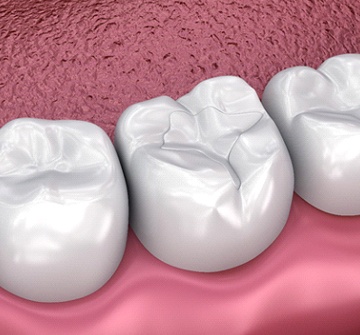 Your child's toothbrush, floss, and routine appointments with their pediatric dentist in Randolph can help prevent cavities. Dental sealants compliment other preventive efforts for a greater level of protection. Overall, they provide various advantages, including:
Effective for preventing tooth decay
Virtually undetectable
Long-lasting results
Affordable
Safe for patients of all ages
Noninvasive treatment
Who is a Candidate for Dental Sealants?
Patients of all ages can benefit from the protection of dental sealants; however, they are most often recommended for patients between the ages of 6-14. These are the most cavity-prone years because children often don't have the best oral hygiene habits or use the best techniques. We recommend they are applied to the premolars and back molars to help safeguard young smiles.
What is the Process of Dental Sealants?
Dental sealants can be applied during routine appointments for a cleaning and checkup. After your child's teeth are cleaned and dried, we'll apply a weak acid to open the pores in the enamel. This ensures a strong bond between the tooth and the sealant. We'll place the sealant on the tooth, which will dry in just a few minutes, or we'll use a special light to quicken the process. After just a few minutes, your child will have an added barrier to ensure their teeth stay strong.
Dental sealants can last for 5-10 years with the right care, but it's not uncommon for them to chip or fall off over time because of daily wear and tear. We'll check their sealants for any damage at each routine appointment. If they've lost their effectiveness, we can easily replace them.
When combined with the right oral hygiene habits at home, a healthy diet, and routine care from a dentist, dental sealants are an excellent solution to promote cavity-free smiles. If you have any questions about the treatment, or if you're interested in having them applied to your child's teeth, contact our office today to speak with a member of our team.