Orthodontist – Randolph, MA
Qualified Expertise from
Dr. Sam Alkhoury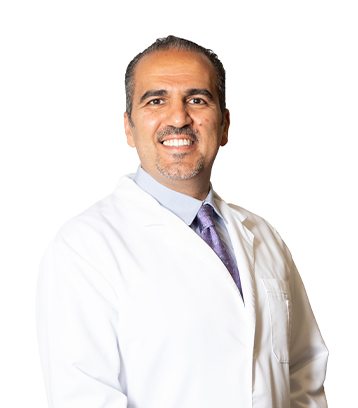 Dr. Alkhoury's experience in the dental field spans all the way back to 1994. As an orthodontist, he loves having the ability to create healthy, beautiful, and confident smiles that not only look great, but actually improve his patients' quality of life as well. Interested in learning more about him? Just keep reading below.
Why Did You Decide to Become an Orthodontist?
Dr. Alkhoury considered orthodontics as a potential career path for the first time when he was a teenager. His sister had badly crooked teeth, and he saw firsthand how braces had a majorly positive impact on her wellbeing. In the past, she'd struggled with low self-esteem, shying away from smiling and even talking. Her entire personality seemed to change for the better overnight! This profound experience stuck with him, and today, he finds it extremely rewarding to help his own patients embark on the same transformative journey.
Where Did You Study Orthodontics?
Dr. Alkhoury achieved his Doctor of Dental Medicine at Boston University, where he graduated with honors. From there, he attended New York University, where he completed his Residency in Advanced Education in Orthodontics & Dentofacial Orthopedics. Throughout the years, he has been the proud recipient of a Program Director award and a prestigious honor from the American Academy of Orthodontics. Today, he is a member of the following dental organizations:
American Academy of Orthodontists
Massachusetts Dental Association
American Dental Association
American Academy of Dental Sleep Medicine
Outside of the Orthodontic Office, What Do You Like to Do?
Whenever he has free time away from his Randolph dental office, Dr. Alkhoury enjoys being with his loved ones, traveling, and supporting the Red Sox.