Dentistry for Children – Randolph, MA
Dedicated & Gentle Dental Care For Growing Patients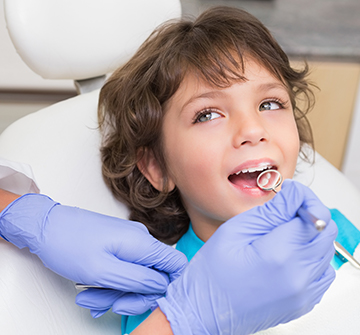 The dentists at Simply Pediatric Dentistry & Orthodontics love to work closely with children and help them develop ideal habits that make it easy to smile for life. At this age, they're likely starting school, making new friends and participating in new activities, so it's more important than ever that they remain dedicated to ongoing care, brushing and flossing at home. Remember, if it's been more than six months since their last visit, contact our pediatric dental office in Randolph today to schedule their next appointment for pediatric dentistry for children in Randolph, MA!
Why Choose Simply Pediatric Dentistry & Orthodontics for Dentistry for Children?
Get the Services You Need Under 1 Roof
Caring, Friendly and Highly Experienced Team
Advanced Technology for Improved Patient Comfort
Dental Checkups & Teeth Cleanings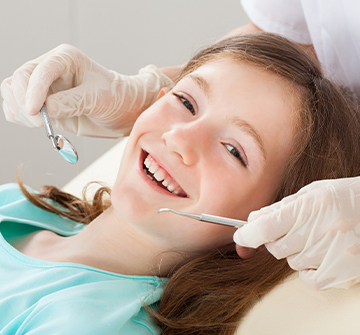 Dental problems really can appear in the sneakiest of ways, even if your child practice stellar brushing and flossing at home. This just highlights the importance of maintaining routine checkups and cleanings with professionals every six months. With our pediatric dentists by your side, you'll learn everything you need about your oral health, whether it's your teeth, gums, jaw or something else. We personalize all of your treatments based on our findings, complete an in-depth hygiene session to remove decay-causing plaque and tartar from the mouth, and leave their smile looking pearly white!
Dental Sealants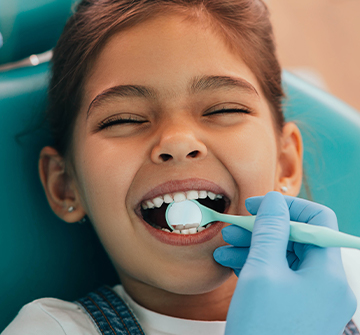 Did you know that four out of five cavities that appear in young patients occur on the chewing surfaces of the molars and premolars? That's over 80 percent! The fact is these areas of the mouth are quite difficult to reach, especially if your child is not yet familiar with their oral care routine. The good news is dental sealants can make their lives a whole lot easier. Applying the sealants is very easy and only takes a single appointment to complete. We paint a thin layer of plastic onto the tooth, then harden the tooth in place so it can work like shield. This blocks the majority of food debris and decay-causing bacteria.
Learn More About Dental Sealants
Fluoride Treatment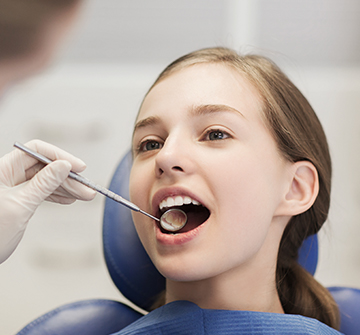 You'll likely encounter fluoride in public water supplies, toothpastes, foods, and mouthwashes, and that's definitely good news for your child. Countless studies have shown that safe and regular exposure to fluoride is proven to positively influence oral health and even result in fewer instances of cavities over time, especially in younger patients. Our pediatric dentists are happy to provide your child an extra boost if needed, and the process is relatively quick and easy to complete during their next checkup and cleaning!
Tooth-Colored Fillings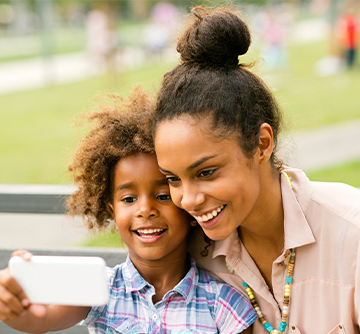 It's a startling stat, but about 90 percent of the population will experience at least one or more cavities throughout their lives. These cavities are generally more likely to appear in the early years. Simply Pediatric Dentistry & Orthodontics are happy to help your child avoid cavities at all costs, but we also offer tooth-colored fillings in the event that they do appear. These restorations are more conservative and attractive than traditional options and they provide a longer-lasting bond with enamel! Your child can expect protection for 10 to 15 years when you choose tooth-colored options.
Safe Digital Dental X-Rays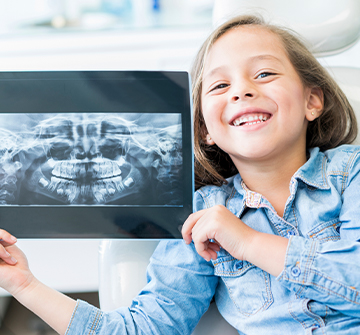 X-rays are crucial to the preventive process – without them, we wouldn't know nearly as much about your smile. The naked eye can only see so much, which is why here in Randolph, we use digital technology to capture detailed images of your teeth and jaw. This makes them available for closer examination in a matter of minutes, all without a darkroom. Since they only produce minimal radiation, you can rest knowing your child will be safe and comfortable from start to finish.
Root Canals / Pulp Therapy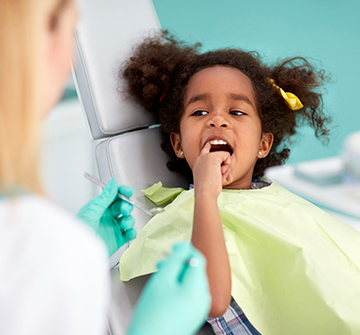 Does your child have severe pain or sensitivity in a specific tooth? It could be due to an advanced infection developing underneath their many layers of enamel. Thankfully, our dentists have another options outside of immediately extracting it. Instead, we can recommend root canal therapy or pulp therapy, both of which are worthwhile alternatives to keep their smile whole. Since the patient's teeth are still developing, we're more inclined to perform pulp therapy over traditional treatment. With pulp therapy, we work hard to maintain as much of the healthy structure as possible. Keep in mind that both baby teeth and permanent teeth can undergo this type of procedure.
Non-Nutritive Habits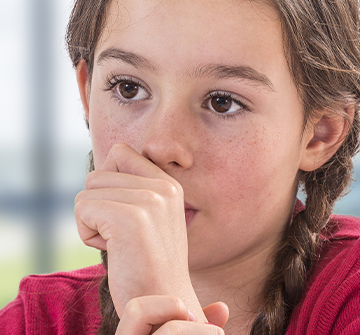 When your child starts grade school, it's possible that they feel pressured by their peers to stop sucking their thumb and fingers. However, this may not always be the case. If so, you'll need to let us know right away as continuing this habit can cause lasting harm to their jaw and teeth development. We'll provide you all the information you need to encourage your child to break the habit effectively.
Frenuloplasties & Frenectomies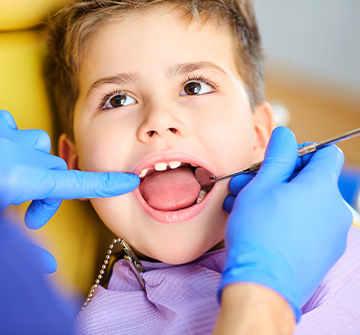 If the terms "frenuloplasty" and "frenectomy" sound like scary words, keep in mind that these are actually quite minor oral surgeries designed to loosen restrictive bands of oral tissue. These bands attach to the floor of the mouth, the lips and the cheeks. The tissue, also referred to as a frenum, can be removed, loosened and outright removed in a comfortable way right here at Simply Pediatric Dentistry & Orthodontics.
Emergency Kid's Dentistry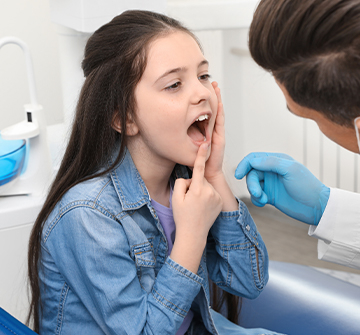 Dental emergencies always appear when you least expect them, especially to children. Whether they are playing on the playground or running down the stairs too quickly, our pediatric dental office is prepared if a dental emergency occurs. Please contact our pediatric dental office right away if any serious injuries occur or your child experienced oral pain. Our team members are ready to provide first-aid assistance over the phone, schedule an appointment for your child right away, and provide urgent care.
Tooth Extractions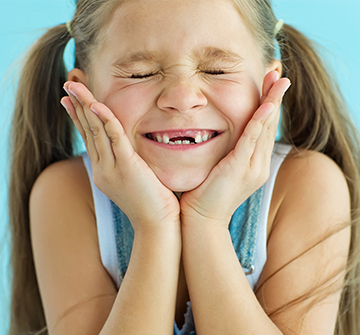 We hope that we never have to extract a tooth from your child before it's ready to fall our naturally. We also hope to never have to extract permanent teeth. In some instances, there are times when a professional extraction is needed to protect their oral health and wellbeing. For example:
If advanced tooth decay appears and no amount of restorative care can resolve it.
A tooth or multiple teeth have become seriously injured
If a stubborn baby tooth does not fall out correctly and it's preventing permanent teeth from erupting
Extra room needs to be made so orthodontic treatment can be completed
When you need to make their emergency treatment as smooth and comfortable as possible, sedation dentistry can always make a difference!
Athletic Mouthguards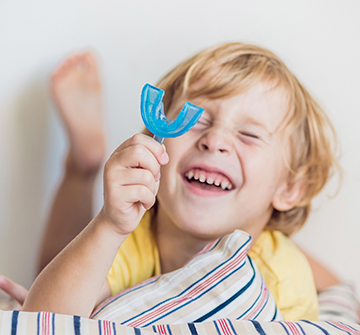 Is your child getting their start as an up-and-coming athlete? Their smile deserves just as much attention as their knees and head when it comes to protection from physical injury. We encourage you to ask our pediatric dentists about custom-made mouthguards, rather than purchasing one at your local sporting goods store. Custom-made options are made from better quality materials and created with the unique shape of your child's mouth in mind. It's guaranteed to fit comfortably, fit sturdily, and provide plenty of flexibility for breathing and speaking. It's a mouthguard that they'll actually want to wear on the field!