Dentistry for Infants – Randolph, MA
Give Your Child's Smile the Best Start Possible
It might be surprising to hear, but regular dental care needs to start at quite an early age. The moment your child's first tooth starts pushing through the gum line is the same moment where you should schedule an appointment with your trusted pediatric dental office! Our experienced dentists are trained to provide care in a gentle and caring way, which is exactly what you want with dentistry for infants in Randolph, MA. They'll provide you the support you need as they develop long-lasting relationship with oral healthcare. If you're ready to schedule their first appointment in Randolph, contact Simply Pediatric Dentistry & Orthodontics today!
Why Choose Simply Pediatric Dentistry & Orthodontics for Dentistry for Infants?
Experienced Pediatric Dentists In-House
Sedation Dentistry for Nervous Patients
Superior Treatment Through Safe and Modern Technology
Oral Health Risk Assessment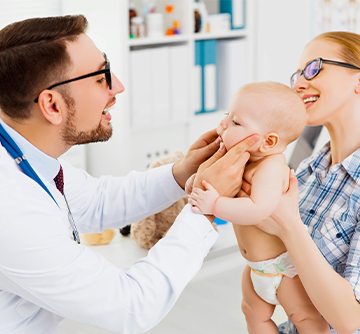 It's never too early to find potential dental problems and stop them in their tracks at Simply Pediatric Dentistry & Orthodontics! Once we take the time to assess your child's risk for tooth decay and other developmental issues, we'll provide you with detailed instructions on how to clean their gum tissue and growing teeth as well as the right foods to eat moving forward. This process needs to be repeated regularly up until they begin their routine checkups and cleanings.
Teething
You'll know for sure when your baby begins the teething process. It's more likely that your child will become more irritable and won't be able to sleep as well as their tiny teeth begin pressing against their gum line. Please get in contact with our pediatric dentists today if you find yourself struggling with this stage of their development. There are techniques and steps available to ease this transition, so your son or daughter can feel comfortable. This includes gently rubbing the gum tissue and providing your child with a teeth ring.
Fluoride Treatments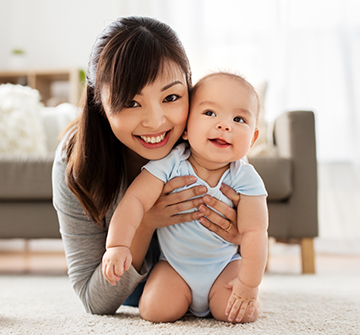 Found in the foods we eat, the oral hygiene products we use, and (in most cases) the water that runs in our public drinking water, fluoride is an incredibly common mineral. Thankfully, children benefit from this fact the most; studies have shown that regular exposure to fluoride at a young age helps keep toot enamel strong and more resistant to cavities over time. In your child's early years, we'll likely recommend supplemental fluoride in order to give them the best support possible for their growing smile. The treatment process does not take very long to perform and can be done conveniently between their routine checkups.
Non-Nutritive Habits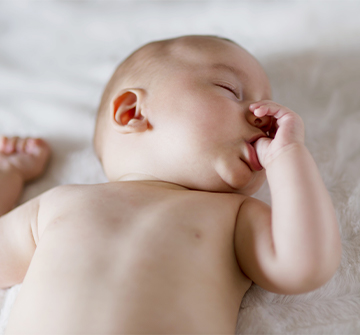 It's very common for infants to develop thumb- and finger-sucking habits as it can make it much easier for them to comfort themselves. These habits might seem harmless at first, but that doesn't mean they can't cause developmental problems later in life. Parents should know that continuing these habits into adolescence can negatively affect the growth of the jawbone. If you have questions about non-nutritive habits or issues, our team is happy to provide helpful tips to motivate your child to naturally grow out of them. Always keep positive reinforcement in mind!
Frenuloplasties & Frenectomies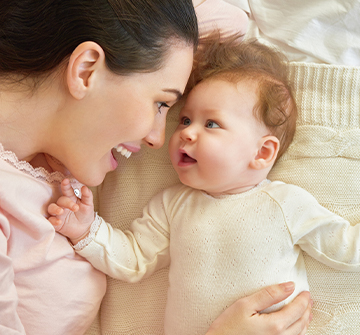 Some children may develop one or multiple bands of oral tissue that connect to their cheeks, lips or floor of the mouth from the moment they are born. This attachment of tissue, also known as the "frenum" is known for being very frustrating for breastfeeding mothers. They can even lead to dental problems later on. The good news is minor oral surgery is all that's needed, and it can be done right here in Randolph. We can loosen or even remove the frenum entirely with a frenectomy, but we can also surgically reposition the tissue into a healthier and more comfortable position via a frenuloplasty.