Traditional Braces – Randolph, MA
A Reliable Way to Get a Straighter Smile!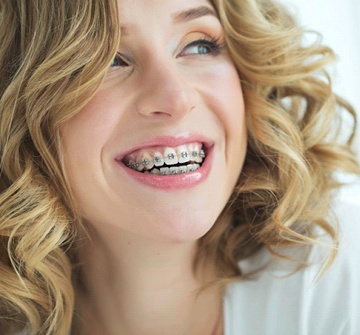 At Simply Pediatric Dentistry & Orthodontics, we're proud to offer a wide array of treatments to help your little one achieve the healthy smile they deserve. However, when it comes to correcting moderate misalignment issues and orthodontic problems, the most effective solution is often traditional braces. This reliable way to get a straighter smile is now more comfortable and efficient than ever before thanks to the experience of Dr. Alkhoury, Dr. Simon, and the rest of our talented team. Give us a call today to schedule a consultation!
Why Choose Simply Pediatric Dentistry & Orthodontics For Traditional Braces?
#1 Reliable & Long-Lasting Results
#2 Team of Experienced & Compassionate Orthodontists
#3 Can Correct a Multitude of Issues
How Do Traditional Braces Work?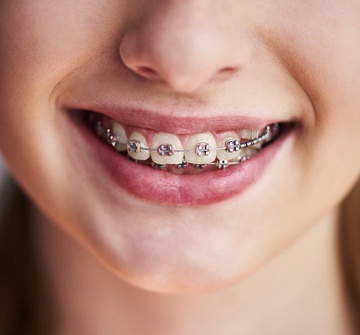 Traditional braces have been the go-to solution for crooked teeth, bite alignment issues, and other orthodontic problems for many years. This system utilizes metal brackets that are bonded to the front-facing surface of the teeth and linked together with a single wire. The sustained tension created in the wire by careful adjustments from your orthodontist gradually shifts the teeth into their ideal positions. Sometimes, special attachments, hooks, or elastics are used to guide the jaws and bite into better positions as well. These are often used to address issues like overbite, underbite, and open bite. Every few weeks during a periodic checkup, the brackets and teeth are inspected and the wire is tightened. Treatment time for traditional braces varies from patient to patient, but we'll be able to give you an estimated timeline during your initial consultation.
What Orthodontic Issues Can Braces Fix?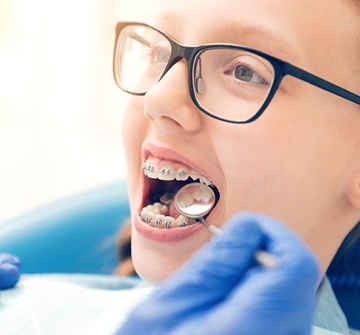 Nowadays, there are a variety of different orthodontic treatments to choose from, like Invisalign clear aligners and self-ligating braces. However, traditional metal braces are still widely considered the most reliable and effective solution for misalignment issues. Here are a few of the most common problems traditional braces are used to fix:
Bite Misalignment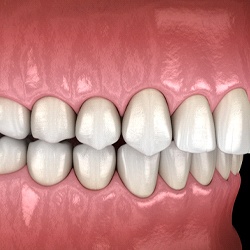 Overbite, underbite, crossbite, open bite, and other types of bite problems are very common, and left untreated, they can lead to serious and painful complications. Thankfully, traditional braces are highly effective at guiding the jaws and teeth into the proper positions to achieve a healthier, stronger bite.
Crowded & Crooked Teeth
Teeth often become crowded, overlapped, uneven, and crooked. Not only are these problems unsightly, but they increase the risk of a wide range of oral health issues. Traditional braces can gently shift the teeth in a variety of ways until they come together as a beautiful, even smile.
Gapped Teeth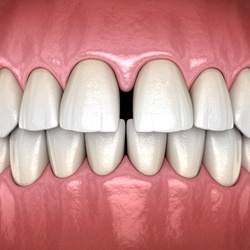 Gaps between teeth can be embarrassing, and they are also likely to lead to chipped teeth and gum disease. Your orthodontist can carefully guide the teeth closer together with braces, ensuring that they are just as healthy as they look in the end.
Caring for Your Braces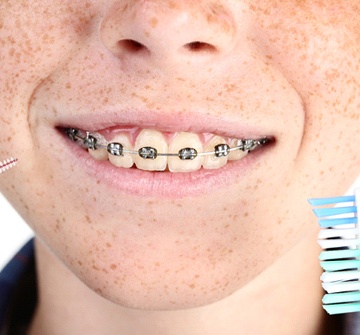 It's essential to take good care of your little one's braces during their treatment if you want them to stay on track for a healthier, straighter smile. While we'll give you more specific instructions during your child's appointments, here are a few tips to keep in mind when it comes to caring for braces:
Practice great dental hygiene: It's all too easy for cavities to form while wearing braces. Make sure your child brushes for a full two minutes twice a day, flosses daily, and rinses with mouthwash. Consider investing in specialized products like orthodontic toothbrushes, a water pick, and fluoridated mouthwash.
Be careful with snacks: Braces are strong, but not indestructible. Try to limit your child's intake of hard, sticky, and ultra-sugary foods that could potentially bend or break their braces.
Break bad chewing habits: If your son or daughter chews on ice, their fingernails, pencils, pen caps, or any other hard objects, now is the time to work on breaking their bad chewing habits to keep their braces safe!
Caring for your child's braces may take some extra time and effort, but overall it is a relatively straightforward process. However, should your little one break a wire, loosen a bracket, or experience any other type of orthodontic emergency, don't hesitate to give us a call right away!
Understanding the Cost of Traditional Braces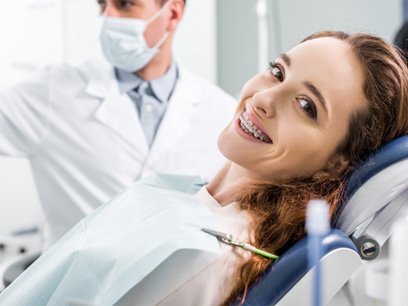 For patients considering braces, it's natural to be curious about the cost. While there isn't a one-size-fits-all answer, our team would be more than happy to help you get an estimate of the price. At your consultation, we will review the factors that influence the cost as well as the financial options available to you. However, if you'd like to learn more about the price in the meantime, you can keep reading too!
Factors That Affect the Cost of Traditional Braces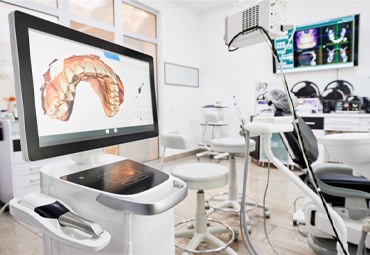 Braces aren't a one-size-fits-all treatment because no two smiles are exactly the same! Before providing you with a cost estimate, one of our talented orthodontists will determine:
Whether you need to straighten one or both arches of teeth
How severe your misalignment is
If additional tools or accessories are needed, like elastics
Your age (this can impact how quickly your teeth move)
Professional Braces vs. "DIY" Braces: Which Costs More?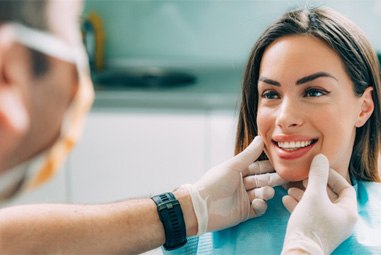 Over the years, people have used everything from rubber bands to their own hands to help guide their teeth into the right positions. While these approaches might seem ideal because they cost next to nothing, that's absolutely not the case. In addition to introducing various bacteria and germs to your mouth, these approaches can move your teeth too quickly, causing them to fall out. Ultimately, the best choice for your smile and your wallet is to opt for professional braces, which have proven time and time again to be both safe and effective.
Does Dental Insurance Cover Braces?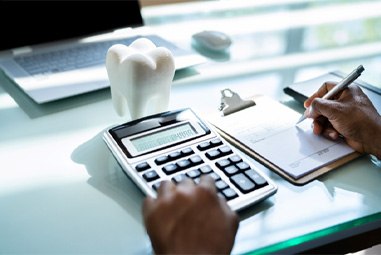 In some cases, dental insurance providers cover a portion of the cost of orthodontic treatment. Therefore, it's always worth taking the time to double-check the benefits of your plan. And, if you need help, we're here! We can help you understand your benefits more in-depth and file the claims on your behalf to make utilizing them even easier.
Options for Making Braces Affordable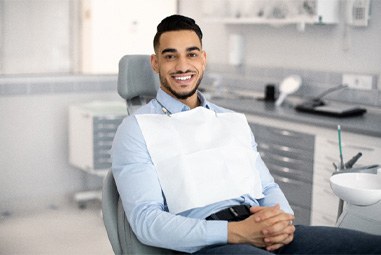 If you don't have dental insurance, then don't hesitate to ask about the other financial solutions available. For patients who would prefer to space out their payments into manageable monthly chunks, flexible financing is available through LendingPoint. We also have periodic special offers that help reduce your out-of-pocket expenses overall! Don't worry – we will review all of your options in-depth during your consultation.