Pediatric Dentist – Randolph, MA
Qualified Expertise from
Dr. Mina Schafft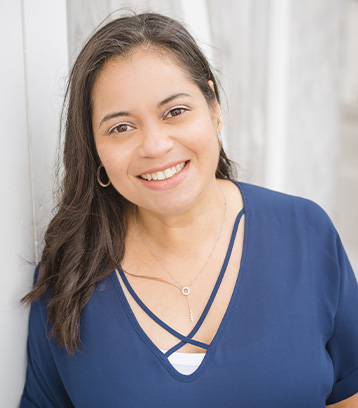 Dr. Mina earned a Doctor of Dental Medicine degree at the acclaimed Tufts University School of Dental Medicine in Boston, MA. She continued at Tufts to receive a Certificate in Pediatric Dentistry. Today, Dr. Mina is a member of the American Board of Pediatric Dentistry and has been practicing children's dentistry for over 15 years.
Dr. Mina is the youngest of five siblings. Her father, a physician, inspired her to pursue a career in health care. She has true compassion for children and enjoys their child-like innocence and honesty. One of Dr. Mina's favorite parts of the job is building mutual trust with her young patients and watching them become comfortable when visiting the dentist.
Outside of work, Dr. Mina's daughter and twin boys keep her on her toes. In addition to being their number-one fan during cheerleading events and basketball season, she enjoys cooking and finding some downtime with reading.